Guerrero and Brady had to be sure. So as TB12 was preparing to take Dennis McCarthy under their wing, they talked to Ohio State Head Coach Ryan Day, who worked with McCarthy at Boston College. Alex Guerrero, who spent 14 seasons training the legendary quarterback of the New England Patriots and Tampa Bay Buccaneers, wanted to see if his assessment of McCarthy was in line with coaches he trusted.
On the outside, it appears to be another case of high-end talent with a bad injury history, but McCarthy has a different gear. "Everybody spoke highly of Denny, besides his measurables – tall, strong, fast, the same superlatives came up – hard worker never gives up, and most importantly absolutely loves the game of football."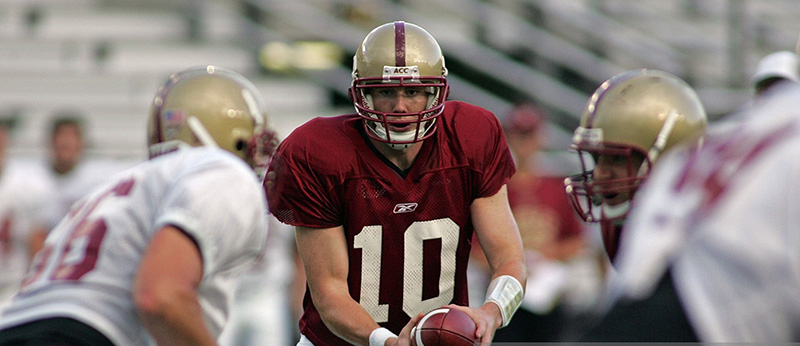 "The deep understanding of the game was already there, adjusting the call, straight-line speed, big arm, weight room strength, but as Denny improves from his injuries, he's taking a step forward every single day and developing his mobility, footwork, fluidity, quick release, and just ripping the cover off the ball, and it's been outstanding to watch," his trainer said, "As his hip and shoulder mobility improves he's been able to time up his feet with his passes, it all starts from the ground up."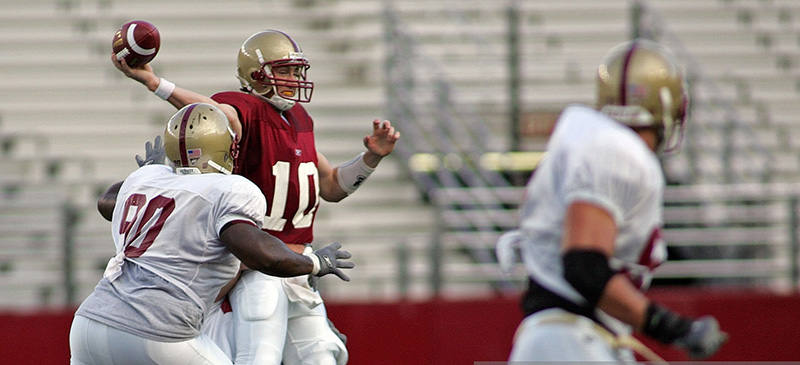 It hasn't been a smooth career for multiple reasons, from poor medical treatment to his embracement of the "train through it all costs" mentality that led to broken bones, but a better environment serves him now. "You saw it right away as his hip improved, and in workouts, with some of the greatest NFL players of all time, you saw the confidence and understanding of 'Hey, I belong here' his ability to show up day after day and embrace the grind. " He's been great to have in the building for a number of reasons, not the least of which is a reminder to the guys to work hard no matter what. You lead by action, so if everybody sees him give 100% day after day, take command, pay attention to detail, focus, and respect the team, it rubs off – that, to me, is everything.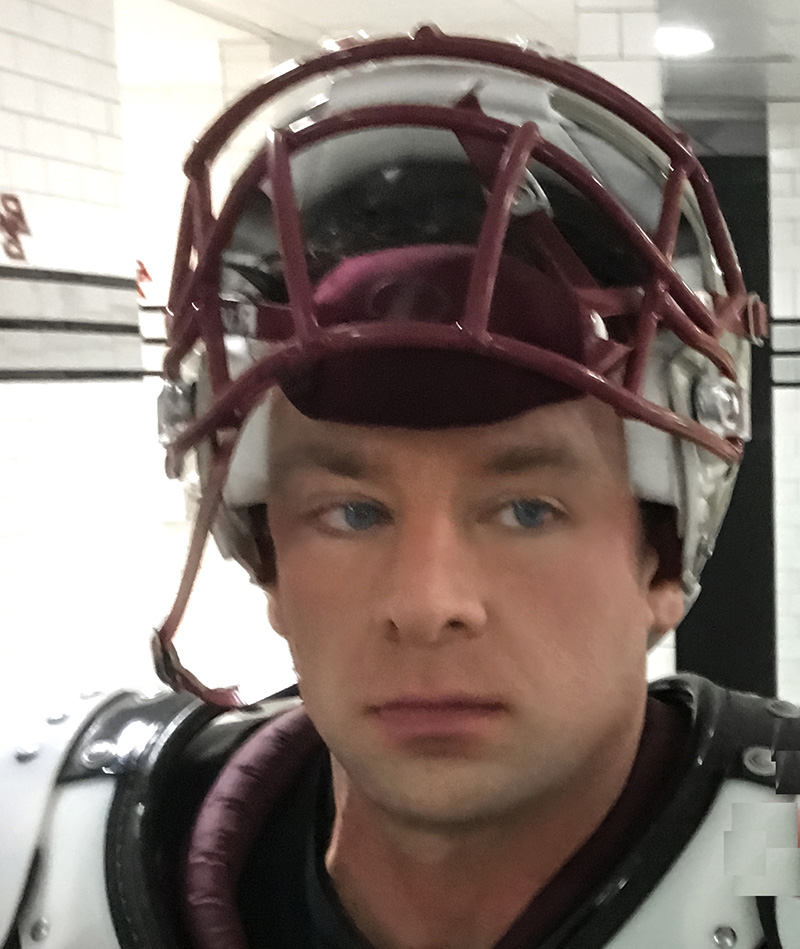 If McCarthy can put his injuries behind him and build consistency, not just flashes of some really good things, perhaps he can salvage his football career. He has missed plenty of opportunities due to multiple injuries and surgeries, so that's the mindset that keeps him going, consistency and availability. Gone is the ethos that he must bench press 400lbs and jump over linebackers, replaced with Brady-esque mindfulness.