NYC is a known hotspot for nourishing new trends that, in a few years, affect the nation and, often, the rest of the world. With Ballroom, it's no different. Where pedestrians walking the sidewalk see only a Nightlife crowd heading to the latest party, within the Clubs, basements, and rentals halls of New York's five boroughs lie crowds of active spectators, eager to witness the fiercest competition of a lifetime begin. Welcome to the World of Ballroom.
The crowd splits to create a row, leading into a circle that is center stage. This is where the "battle" will take place. The performers have prepared for months under strict requirements given by a panel of Judges who await them, seated silently behind their table up front.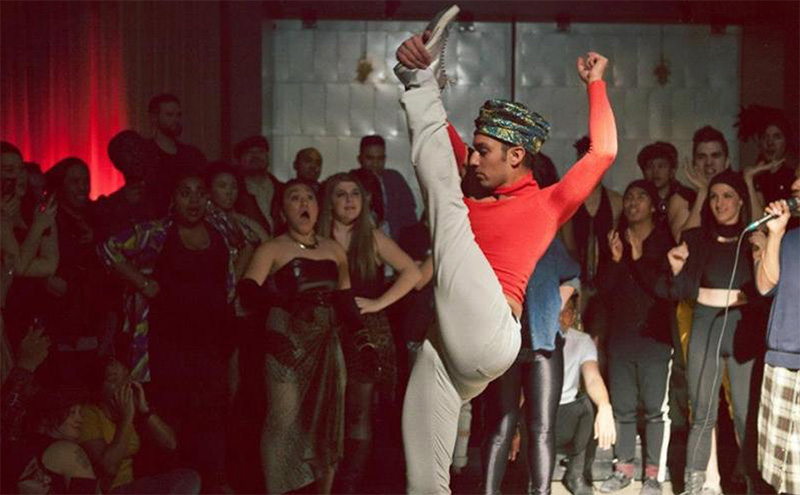 An MC takes to the stage and announces the arrival of the first performer to walk. Dancers are called up two at a time, strutting up the aisle and executing an array of moves from advanced level hand work to outright acrobatics. Onlookers watch, dazzled by their impeccably designed costumes. They've been working on this "effect" from head to toe and must walk with all they've got to hold their spot against their opponents. The MC chants throughout the process, and the crowd amps up, giving cheers and shouting to the judges themselves.
There are assortments of other categories from "Face" to "Realness" that specifically highlight the aspects of LGBTQ+ life; this is what truly makes the Ballroom scene culture of its own.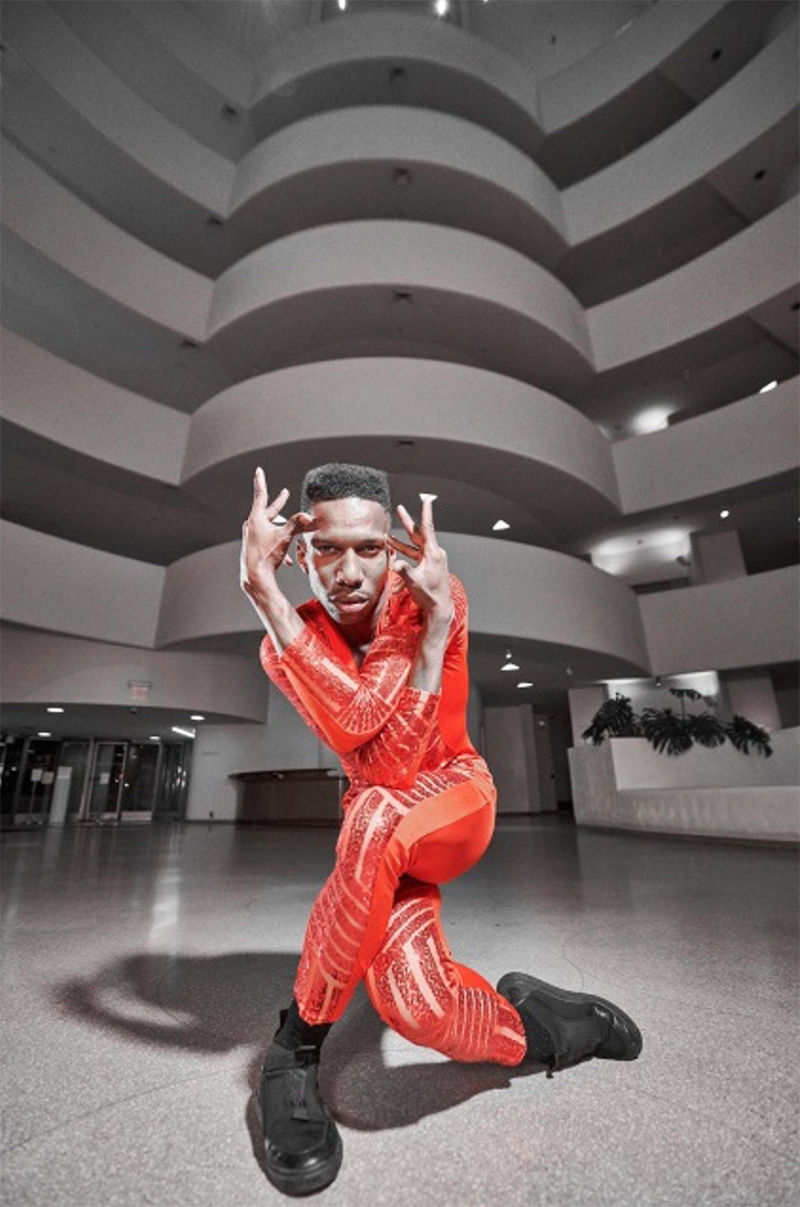 Imagine a place where Inclusivity and Spectacle go hand in hand. This is what hides behind the entry doors at many community centers, rental spaces, and basements across the Big City. Unlike traditional Nightlife events, one can find that Kiki Ballroom events welcome hundreds of LGBTQ youth. The attendees there have long since known of the tradition of frequenting these "Balls" for well over a decade. The events held are treated as a safe space for fun and mingling, a secret kept for a community that has long been tightly knit and protective over the years. And with good reason, if you've been paying attention to the news, global conflicts over Gay Marriage and Trans Rights are at an all-time high as we seek to maintain the progress we have made thus far. Although Conservatives have pushed to overturn multiple legislations that made LGBTQ History, we still see a growing number of Americans unite to push against the continuation of a history of violence and discrimination in the U.S. It's because of progress like this that we get to see the beauty of a vibrant community bloom and grow more publically taking the spotlight. Within the walls of the Kiki scene, politics can't hold them down, but there is a bit of tense anticipation in the air, and that is the air of competition. At a Kiki Ball, you do not just party, you observe incredible acts of talent and fabulous displays.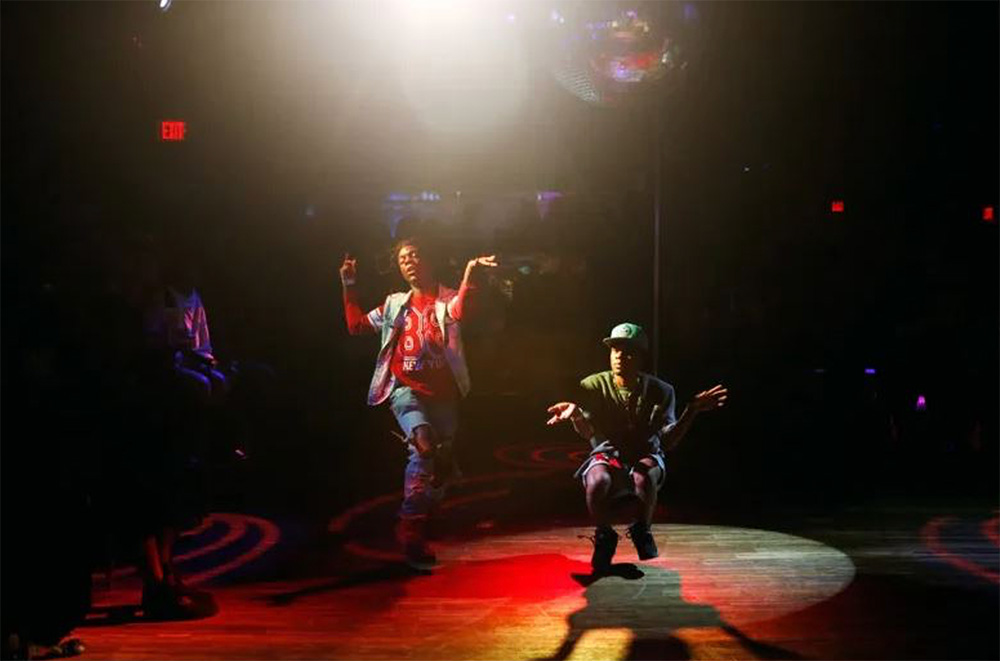 We caught an interview with ChRZA, fresh from a show as her "House" team fought hard in battles to win their category. If you lose, you are "Chopped" by the judges and if you win, you get a prize and bring pride to your team and fans. It is a show to beat all shows. View a piece of her performance and a word about the culture below.
How many Balls occur in NYC every year, how often do you like to attend?
There's like one or two a month on average unless it's pride month I used to be at like every ball, but now I focus on training hard for the ones that I'm walking or showing up to ones my house members are walking so that I can support them.
What do you enjoy about NYC Balls?
New York balls are just different, the energy is always through the roof. I don't know if that's because Ballroom started in New York or just that's the way New Yorkers are, full of life and energy, but I could be exhausted and show up to a ball, and all of a sudden, I'm ready. [to perform] It's High-Intensity work. I swear voguing is America's unexpected sport. When you see them walk here, they really give it! I've been to a few balls in other states that don't always feel that way.
What is it about Ballroom that makes it so influential right now?
I think it's a combination of the shows that have come out in the past couple of years, so people's awareness about Ballroom has grown just from shows like Pose and Legendary and also the social politics and how people are starting to understand the difference between gender and sexuality now, using pronouns correctly, it's like all over the news all the time, so I think people are curious about the scene where none of that is new for us.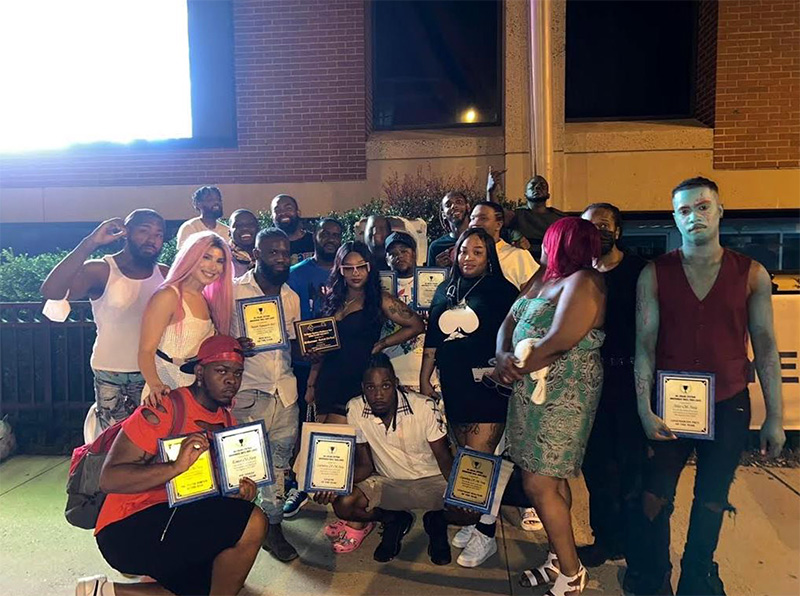 You must be proud to be at the roots of a culture that's gaining so much well-deserved recognition again. You are where it all began right now, an NYC Legendary Kiki House. What wins do you look forward to seeing achieved this time around for the culture?
I mean, I just love my house for everything it stands for in the scene. We're all about family and loyalty, so I'm proud to be an Old Navy for sure. I'm really hoping to see some more brand collaborations for them, bigger, better, maybe even corporate sponsorships for the house, and just more opportunities in general for the ballroom community. It feels like everyone is really interested in their performances and creativity, and they haven't even seen half of it yet!
There hasn't been this much buzz surrounding Ball Culture and its dance music style since Madonna's Vogue era. What does it mean for the New York Ballroom scene to be once again the talk of the world? What is the general feeling circulating around?
Yeah, I think it's exciting. I think everyone is really excited about that. I think that it's been gaining momentum for a few years now, and Beyoncé just came and put a stamp of approval like "this is Now" on it. For such an influential and loved Black artist to come and pay so much homage to Ballroom, I think everyone is glad for the accurate representation and just so excited for the opportunities. They know that they are coming, whether that's dancing in her next video or on tour, and all the doors that will open for them even after this album. It's a chance to be taken seriously.
But it hasn't been all good reception. There's been talk about Cultural Appropriation and debates over it reaching a bigger audience online. Is there any truth to that?
Yes, for sure. We try to keep things uplifting here, but yea, at the same time, there are definitely other people out now who are taking elements from Ballroom's culture and then trying to "make it their own," and it's pretty transparent and upsetting and kind of a smack in the face, I think in that aspect people are feeling taken advantage of. Seeing people, in general, borrow what they want from Ballroom stylistic but not want to credit or deal with the people themselves feels really wrong.
Well, that's because it probably is. What can people outside the community do if they are looking to learn more?
Well, Balls are about giving a platform to Minority creators who don't have a space in the supposedly "real" world. These events are here because they don't get the opportunity or invitation to be free like this in other places. So, if that is your story, reach out to somebody. Come together. But remember, this is people's lives, not a fad. We all take the competition and the art seriously. That's all. I think to remember that before deciding just to show up and act like it's any old party, you know? Also, there are a lot of struggles facing this community, so showing support in real ways for Black Lives Matter, Trans Lives Matter, and other initiatives is 100% a must. Listen to what they have to say and be aware of the important stuff all year round, not just in June.